On July 25, 2023, two honorable guests Mr. Masayoshi Shibayama (Division General Manager of Program Director office) and Mr. Takayuki Kishii (Program Director of the PD Office, from Mitsubishi Motors Corporation) visited Able Motors Ladkrabang Kingkaew showroom in Bangkok.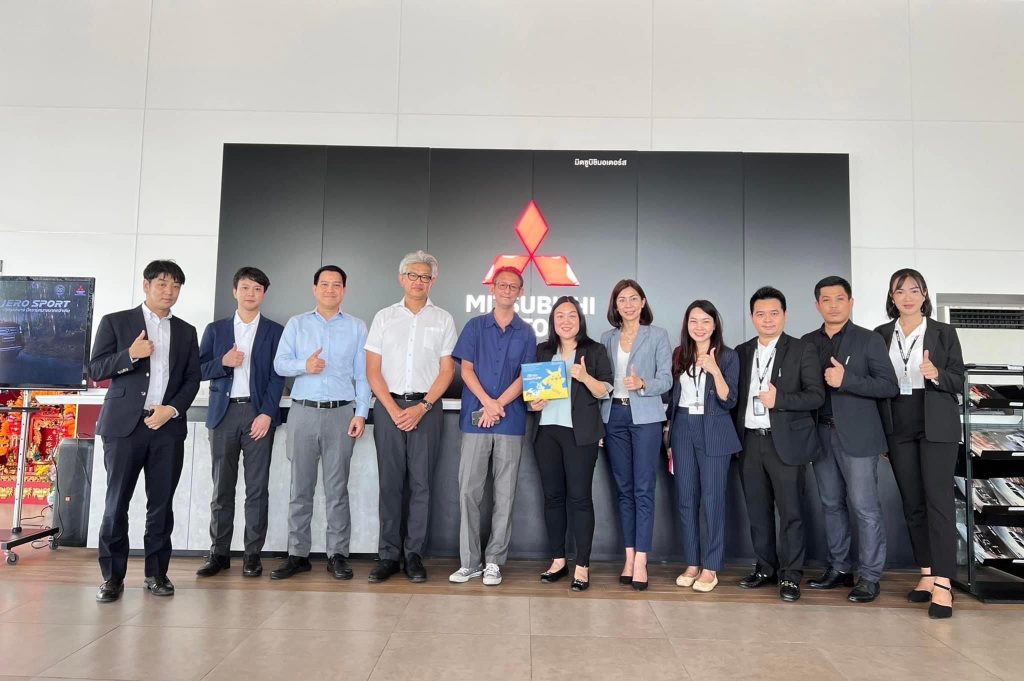 As the program director of the New Triton, which had its world premiere on July 26, 2023, Mr. Shibayama and Mr. Kishii played pivotal roles in the design and development of this highly anticipated model. Their presence at the showroom was a momentous occasion for automotive and Mitsubishi enthusiasts and fan clubs in Thailand.
Furthermore, the executives revealed that there will be future plans for the program, hinting at the continuation of their work on other popular Mitsubishi models. The visit highlighted the strong partnership between MMC and Able Motors Group, as the showroom has been a crucial part of Mitsubishi's success in Thailand.