AAPICO's main business is the manufacture and distribution of automotive parts to automobile manufacturers and assemblers in Thailand and overseas. The Company produces a broad range of products that are diverse with different processes and technologies for vehicles, including passenger cars, pick-up trucks, agricultural
machinery and electronic industry. The Company's products are stamped or pressed parts, forged and machined parts, plastic parts, plastic fuel tanks, and jigs and dies.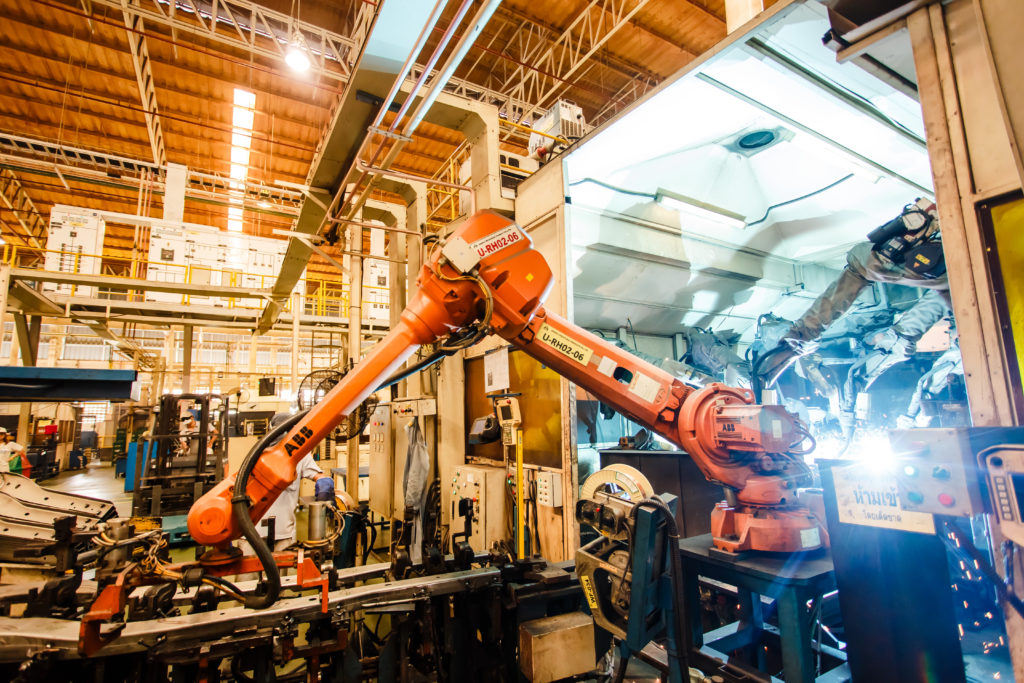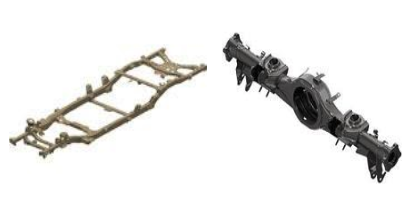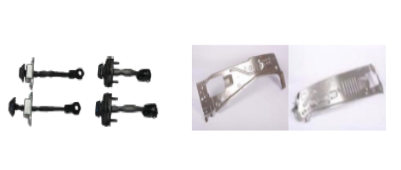 Stamped or pressed parts are the key OEM products, contributing around 44% of total revenue annually. Its main products include chassis frame for pick-up vehicles and body parts such as floor parts, cross members, pillars, brackets, clips, and sub-assembly parts for OEM customers.
Chassis Frame Components – AAPICO is the sole supplier of chassis frame components to Isuzu for pick-up vehicles. The Company has a fully integrated manufacturing process of metal stamping parts using coils, starting from die design, simulation, making, and production of the complete assembly parts. In this plant, there are over 300 robots in the production. AAPICO has the production capacity of around 400,000 frame set annually. In 2019, the Company run its production at full capacity with two work shifts of 10 hours each. It has also increased the capacity of its blanking line and press shop by outsourcing to companies in AAPICO Group and other third party company in order to meet the volume.
Housing Axles Parts – this part is one of the components of rear axle assembly. The production process starts from roll forming of steel sheet into sub-assembly parts. Each parts are welded into axle parts and delivered to its customer, American Axle & Manufacturing, to assemble the complete rear axle parts.
Pressed and Stamped Body Parts – AAPICO manufactures high quality metal stamping body parts for passenger and pick-up vehicles, including floor parts, cross members, side sills, brackets, clips and other inner parts including sub-assemblies to OEM customers. Main customers for these products are Auto Alliances (AAT), Nissan, Ford, Isuzu, and Toyota.
Door Check Link – AAPICO manufactures and supplies door check links under the agreement with Edscha, Germany. The door check's production uses advanced manufacturing technology to produce high quality and durability products throughout the lifetime of vehicles. Main customers of door check parts are Isuzu, GM, Ford, and Mitsubishi.
Brake lines, Fuel lines, Engine and Brazing parts – Able Sanoh Industries (1996) Co., Ltd. (ASICO) is a joint venture company between AAPICO, Sanoh Industries and Sojitz Group, Japan. It manufactures chassis parts and engine parts. ASICO supplies most of their products to Toyota, Mitsubishi, Suzuki, Honda Automobile, Thai Honda Manufacturing, Nissan Motors, and others. Sanoh Industries (Thailand) Co., Ltd., another joint venture company started its operation in Thailand with manufacture of tubes for the local market and export. Bending and endforming of brake tubes and cluster tubes for brake and fuel lines has been added to its production line.
Forged and Machined Parts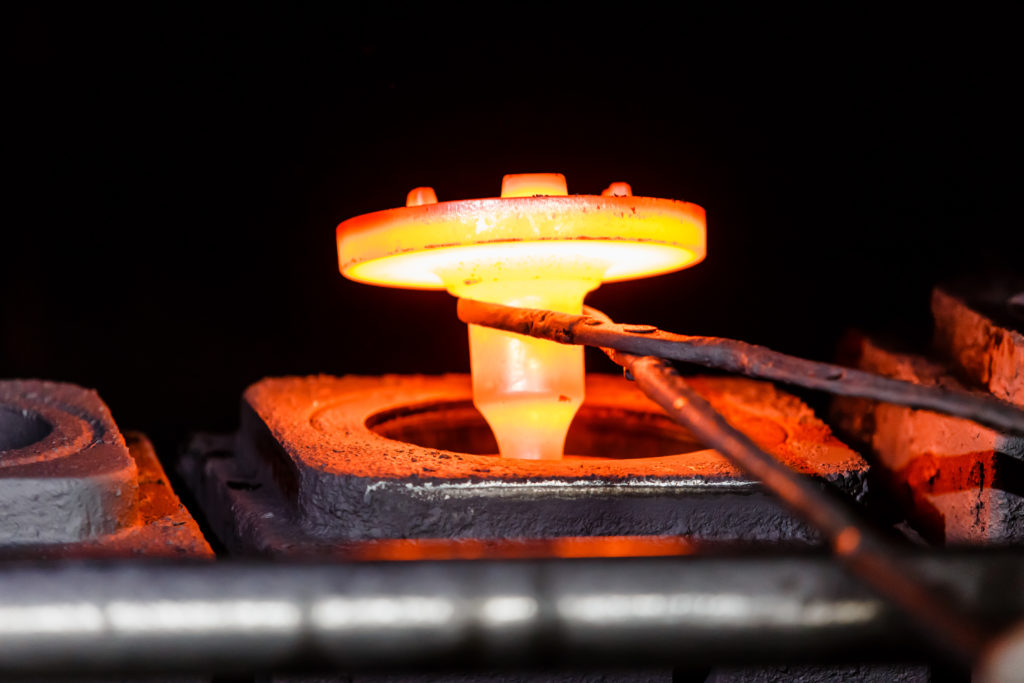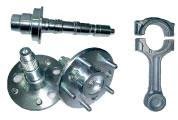 AAPICO Thailand operation manufactures and supplies automotive forged parts and machined parts to automobile manufacturers in Thailand and overseas. The Company's products are parts in transmission system, power train system, steering and suspension system, engine parts, shafts, wheel hubs, and others. Main customers are NTN, Auto Alliance Thailand (AAT), GKN Driveline, Dana Spicer, American Axle, NTN, and others.
The forgings are made mainly by hot forging and a small portion by cold forging. Some of these forgings are machined internally and sent to customers.
In addition to Thailand's operation, AAPICO has forging and machining facility in China, which produces copper forging products including connecting rods and copper forged parts such as switch contactors, and supplies mainly to local customers in China. Its main customers include Schneider, SGMW, Chery, Mazda, SAIC, Visteon, and others.
Plastic Parts and Plastic Fuel Tanks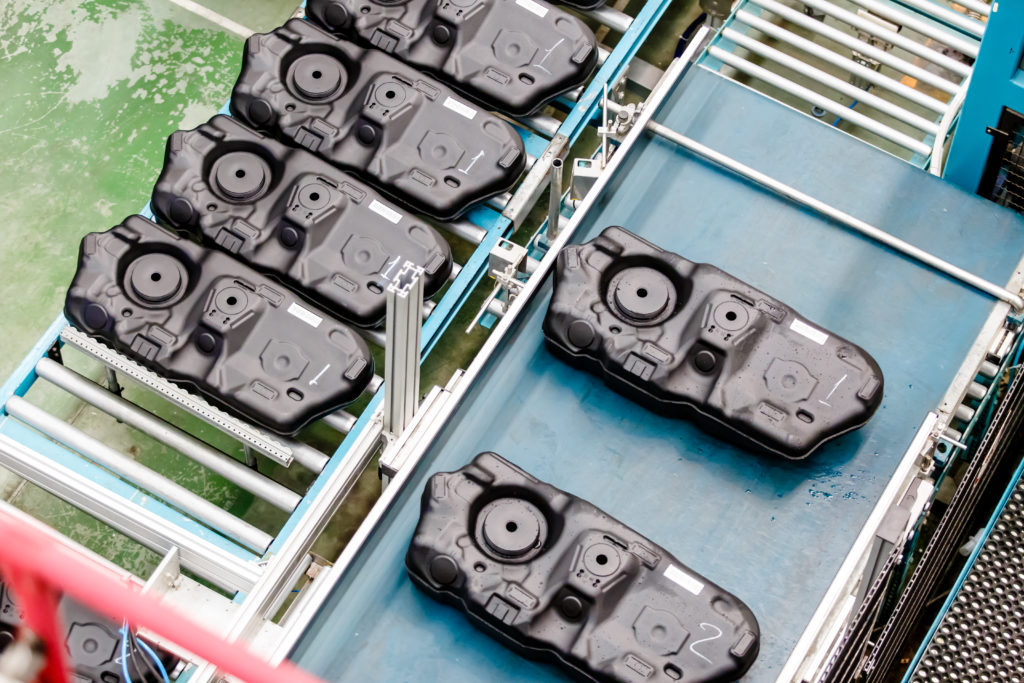 AAPICO produces and supplies plastic parts for automobiles and plastic fuel tank with the technical cooperation of Kautex Textron USA. Its main customers are Auto Alliance Thailand (AAT), Ford, Thai Yamaha Motor, Asian Honda Motor, Isuzu, Thai Takagi Seiko, and others.
Become an irreplaceable part of the AAPICO family now

Get In

Touch
Address
99 Moo 1 Hitech Industrial Estate, Tambol Ban lane, Amphur Bang Pa-in, Ayuthaya, Thailand 13160
Phone
+66 (0) 3535 0880
E-mail
aapicohitech@aapico.com
We highly value your
suggestions

and

feedback

 to our company.