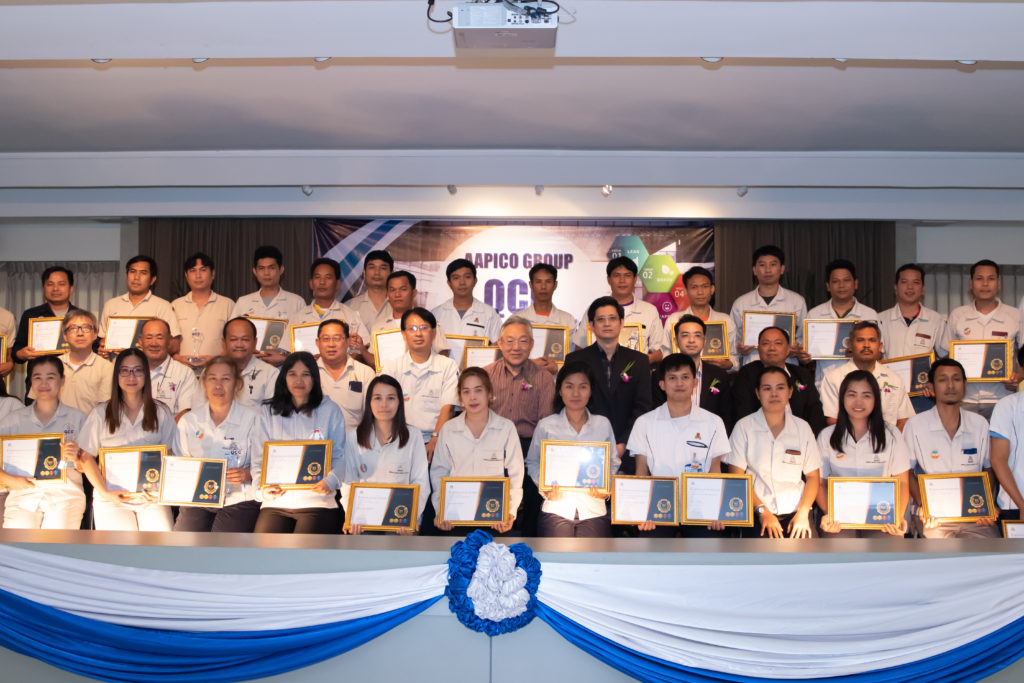 January 18, 2020 – APPICO HITECH organized the 2019 QCC Competition to promote and develop its employees' skills and capabilities at the AAPICO Training Center.
"The annual quality competition is an important part of sustaining APPICO HITECH's operation standards and improving the capability of our employees' skills. This is our commitment to continuously develop and make sustainable success to our businesses," said Mr. Yeap Swee Chuan, President and Chief Executive Officer, AAPICO HITECH Public Company.
Before the event, there were 5S audit of every company during early January. The judges then selected the best company to receive the awards. There was also KAIZEN exhibition during in this event to show the best KAIZEN practice of every company.
On the event day, Mr. Yeap gave an opening speech followed by QCC Competition and presentations by LRP and TPS team. The event ended with award giving ceremonies for the QCC, Kaizen and 5S winners.
More information about AAPICO Hitech
AAPICO Hitech PLC was established in 1996 and was listed on the Stock Exchange of Thailand in 2002. The Company's main businesses initially were to design, produce, and install car assembly jigs and stamping dies, and to manufacture OEM automotive parts, including floor parts, cross members, pillars, brackets, clips, and fuel tanks for leading automobile assemblers in Thailand. The Company has later progressed to produce plastic parts, forging and machining parts, and chassis frame components.