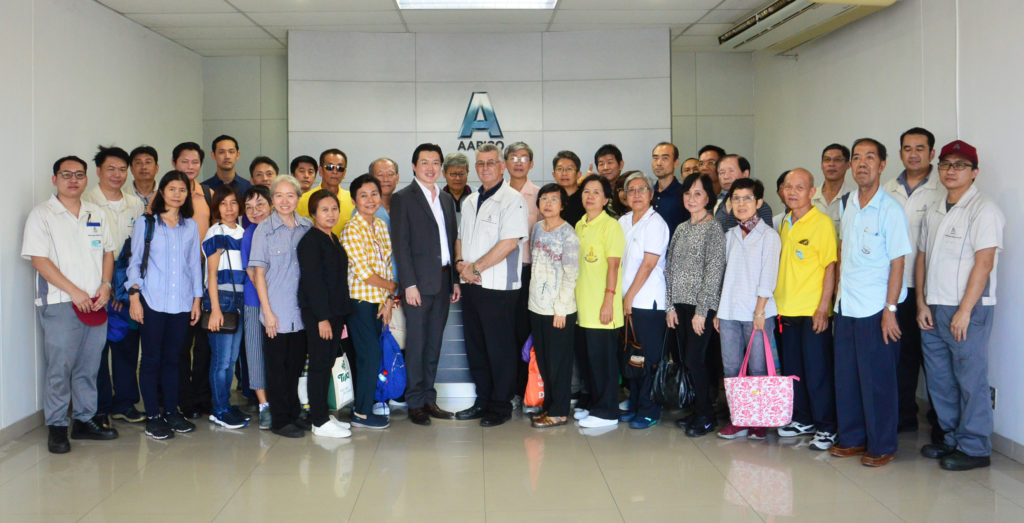 On June 6, 2019, AAPICO HITECH Public Company Limited held a shareholder-visiting event which there were 30 shareholders participated in the event at the factory of AAPICO Hitech Public Company Limited, Tambol Mabyangporn Ampur Pluakdaeng, Rayong Province.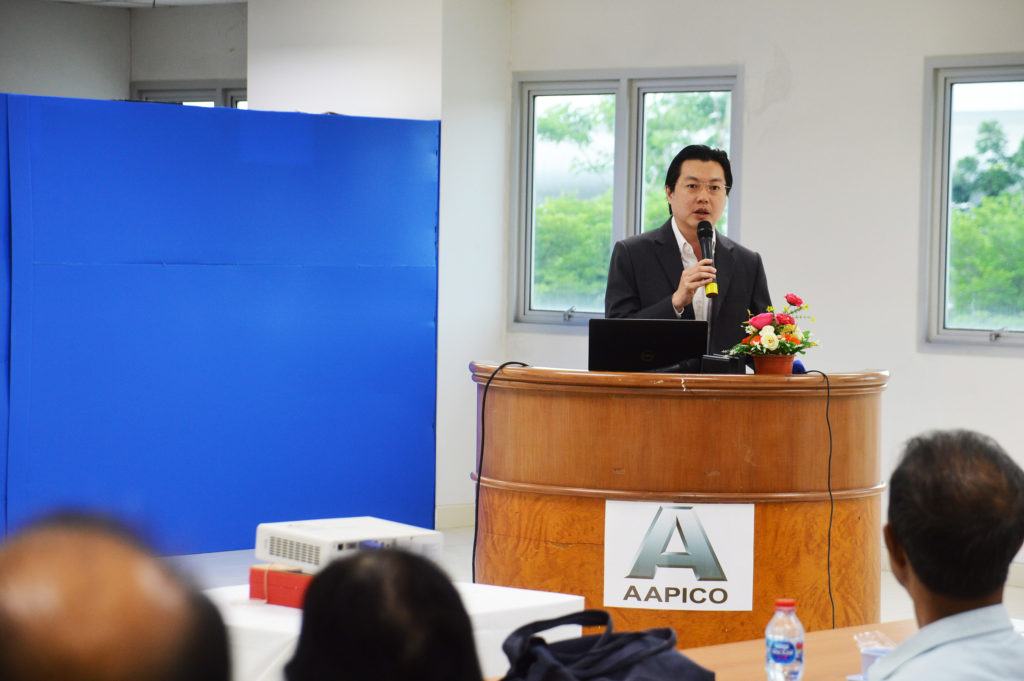 Main objectives at the event were to create confidence and reliability for the shareholders and to reveal the success of AAPICO Hitech Public Company Limited that has grown and expanded its production plan continuously. The aforementioned had done in the meeting room by Mr. Viroj Patcharawattanakul, the Chief Marketing Officer, before AAPICO's operational staff took the shareholders visiting the factory, together with answering questions and giving advice regarding the factory safety rules.
Ended with the Q&A session that allows shareholders to ask questions about the products and AAPICO's business plan, in which most of the shareholders were interested in the technological plan of electric vehicles that is going to occur in the future. For AAPICO itself, they have planned and prepared to deal with changes in the future as well as created confidence for shareholders that in the future, AAPICO will have steady growth.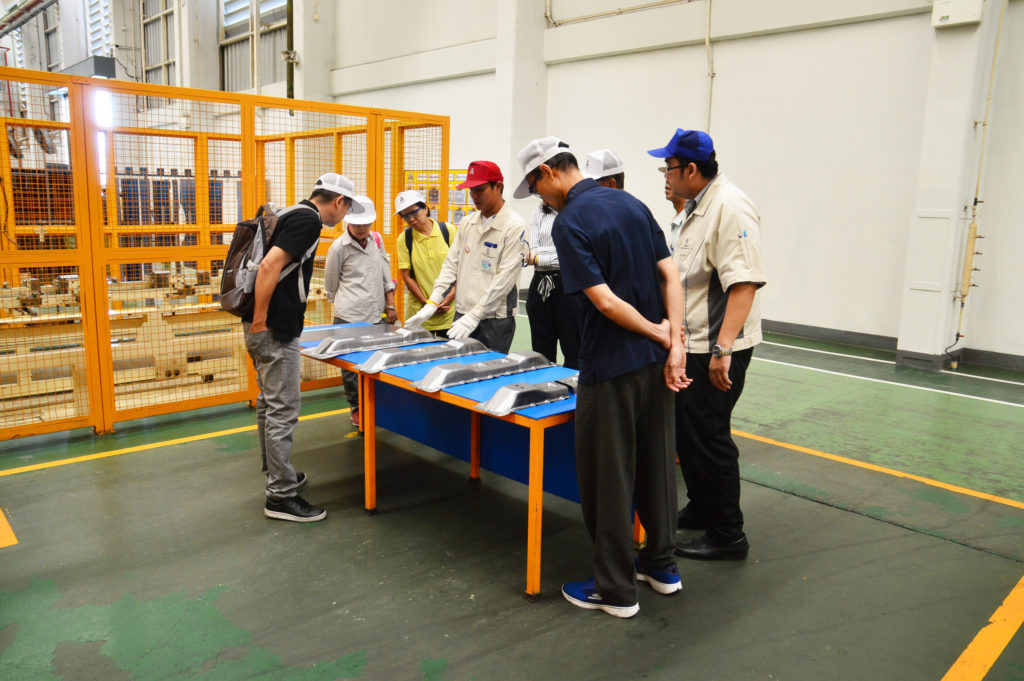 For more information about AAPICO Hitech
AAPICO Hitech PLC was established in 1996 and was listed on the Stock Exchange of Thailand in 2002. The Company's main businesses initially were to design, produce, and install car assembly jigs and stamping dies, and to manufacture OEM automotive parts, including floor parts, cross members, pillars, brackets, clips, and fuel tanks for leading automobile assemblers in Thailand. The Company has later progressed to produce plastic parts, forging and machining parts, and chassis frame components.